The "Musculoskeletal System" is now available in an English version.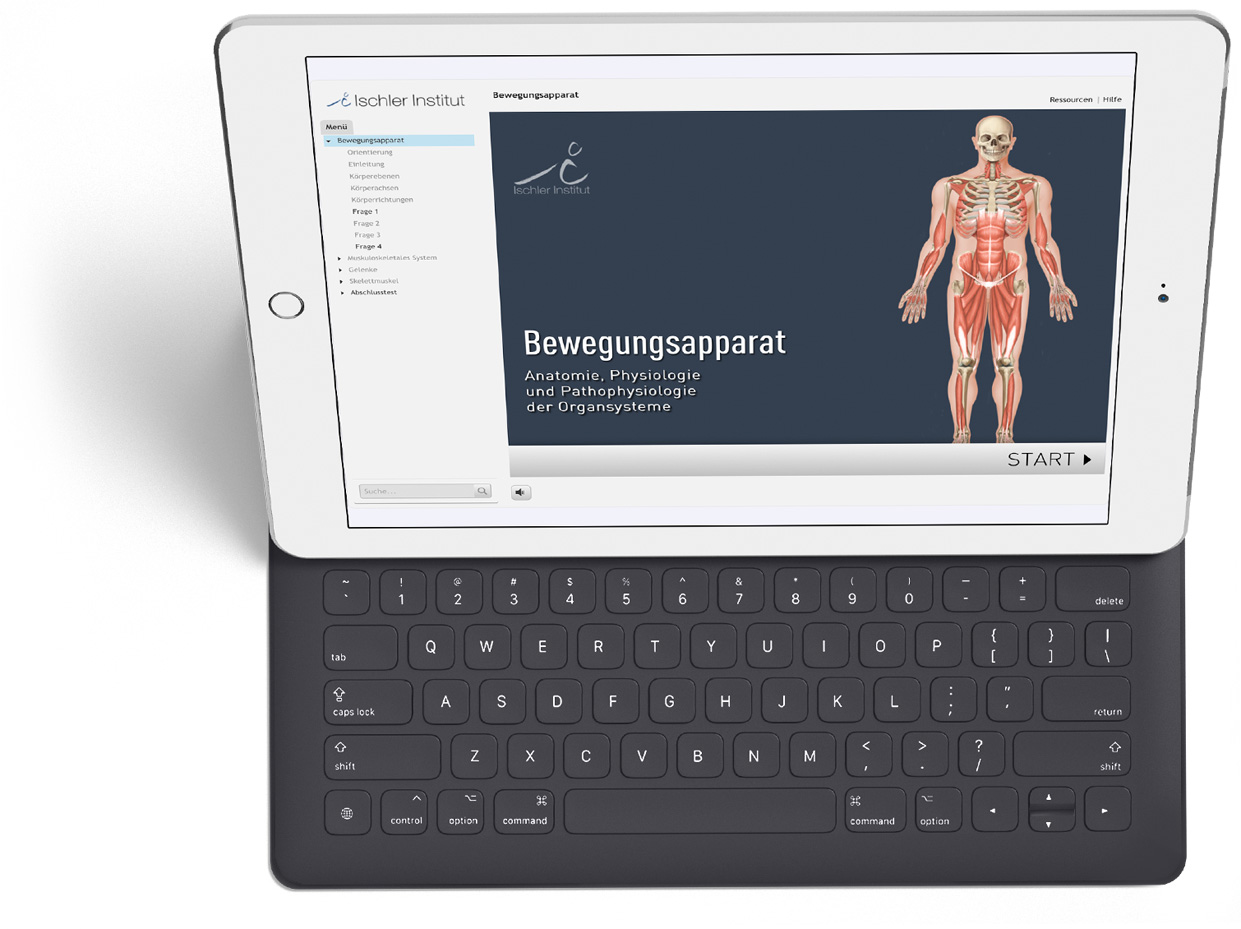 In this module, we have also placed great emphasis on the physiology of the muscle and included a beautifully animated representation of the muscle contraction.
The transmission of stimuli at the synapses is also explained by elaborate implementations.
The following topics are covered in detail in this module:
Orientation in the human body
Body Axes
Levels
Directions on the human body
Musculoskeletal system
Properties of the skeleton
Bones
Structure
Bone metabolism
Calcium level
Joints
Structure
Joint forms
Extraarticular structures
Skeletal muscle
Muscle construction
Movement stimuli
Transmission of stimuli
Muscle contraction
Refractory period
Final test
Interested?
Then we look forward to hearing from you
Or by telephone at +49 15678 547 013.